Difference between a room and shared housing on findroommate?
When you as seeker are looking for a room at findroommate, you will find 2 different types of room-adverts.
Private Rooms
Shared housings
Private rooms are rented by general public, who have one or more rooms free to rent in their apartment. Contact is made with the private owner and moving in can be as soon as an agreement on the contract has been made and everything is under control.
Shared housing means apartments from owners externally, and we make them available to our users, if we feel they are relevant. The idea is that you as a member, note that you are interested in the apartment, and then find some other apartment seekers with the same interest, and together make a small group, who joins together to rent the apartment.
The process for shared housings:
Make your interest known.
Write messages with the other apartment seekers.
Find the right people to join a group with.
Proceed to the apartment at the external website (the owners) and close the contract.
View pictures below for adverts on map
Example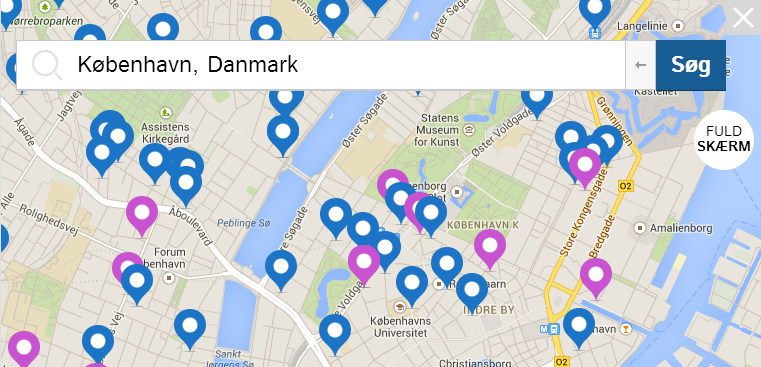 View pictures below for adverts in list
Example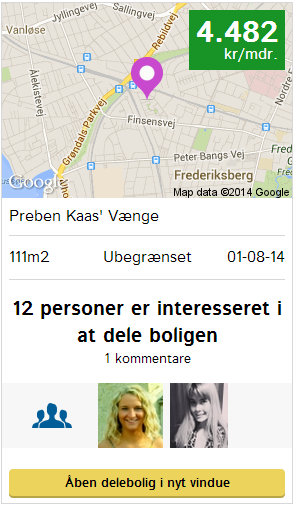 Shared housings
Example
Private Rooms